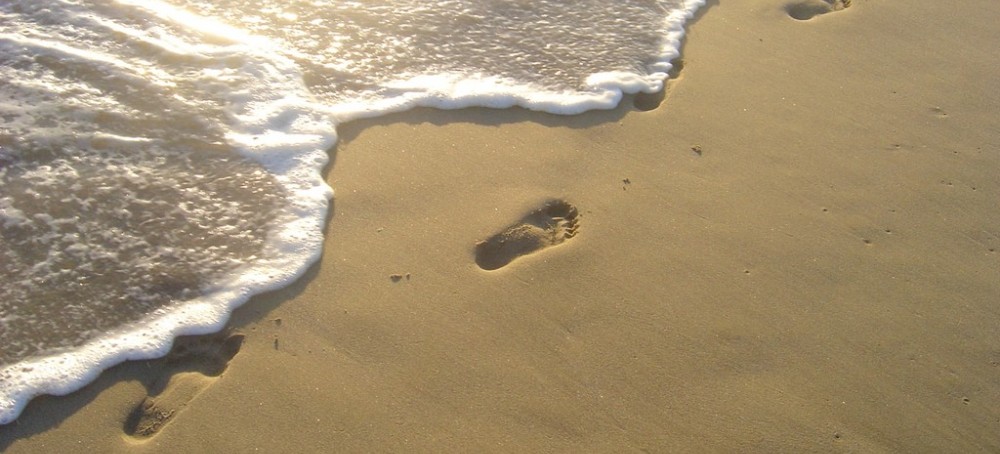 BULIMIA NERVOSA
Beach Hypnosis …  We've all been there: turning to food when feeling lonely, bored, or stressed. But with bulimia overeating is more like a compulsion. Instead of eating sensibly to make up for it you punish yourself by purging, fasting, or exercising to get rid of the calories. This vicious cycle of binging and purging takes a toll on your body and emotional well-being. But the cycle can be broken. Treatment can help you develop a healthier relationship with food and overcome feelings of anxiety, guilt, and shame.
What is bulimia?
Bulimia nervosa is an eating disorder characterized by frequent episodes of binge eating, followed by frantic efforts to avoid gaining weight. It affects women and men of all ages.
When you're struggling with bulimia, life is a constant battle between the desire to lose weight or stay thin and the overwhelming compulsion to binge eat.
You don't want to binge, you know you'll feel guilty and ashamed afterward but time and again you give in. During an average binge, you may consume from 3,000 to 5,000 calories in a short time.
After it ends, panic sets in and you turn to drastic measures to "undo" the binge, such as taking ex-lax, inducing vomiting, or going for a ten-mile run. And all the while, you feel increasingly out of control.
It's important to note that bulimia doesn't necessarily involve purging, physically eliminating the food from your body by throwing up or using laxatives, enemas, or diuretics. If you make up for your binges by fasting, exercising to excess, or going on crash diets, this also qualifies as bulimia.
As the tension, hunger, and feelings of deprivation build, the compulsion to eat becomes too powerful to resist: a "forbidden" food is eaten; a dietary rule is broken. With an all-or-nothing mindset you feel any diet slip-up is a total failure. After having a bite of ice cream you might think, "I've already blown it, so I might as well go all out."
The relief that binging brings is extremely short-lived. Soon after, guilt and self-loathing set in. And so you purge to make up for binging and regain control.
Purging only reinforces binge eating. Though you may tell yourself, as you launch into a new diet, that this is the last time, in the back of your mind there's a voice telling you that you can always throw up or use laxatives if you lose control again.
What you may not realize is that purging doesn't come close to wiping the slate clean after a binge.
Purging does NOT prevent weight gain
Purging isn't effective at getting rid of calories, which is why most people suffering with bulimia end up gaining weight over time. Vomiting immediately after eating will only eliminate 50% of the calories consumed at best and usually much less. This is because calorie absorption begins the moment you put food in the mouth. Laxatives and diuretics are even less effective. Laxatives get rid of only 10% of the calories eaten, and diuretics do nothing at all. You may weigh less after taking them, but that lower number on the scale is due to water loss, not true weight loss.
Signs and symptoms of bulimia
If you've been living with bulimia for a while, you've probably "done it all" to conceal your binging and purging habits. It's only human to feel ashamed about having a hard time controlling yourself with food, so you most likely binge alone. If you eat a box of doughnuts, then you'll replace them so your friends or family won't notice. When buying food for a binge, you might shop at four separate markets so the checker won't guess. But despite your secret life, those closest to you probably have a sense that something is not right.
Binge eating signs and symptoms
Lack of control over eating – Inability to stop eating. Eating until the point of physical discomfort and pain.
Secrecy surrounding eating – Going to the kitchen after everyone else has gone to bed. Going out alone on unexpected food runs. Wanting to eat in privacy.
Eating unusually large amounts of food with no obvious change in weight.
Disappearance of food, numerous empty wrappers or food containers in the garbage, or hidden stashes of junk food.
Alternating between overeating and fasting – Rarely eats normal meals. It's all-or-nothing when it comes to food.
Purging signs and symptoms
Going to the bathroom after meals – Frequently disappears after meals or takes a trip to the bathroom to throw up. May run the water to disguise sounds of vomiting.
Using laxatives, diuretics, or enemas after eating. May also take diet pills to curb appetite or use the sauna to 'sweat out' water weight.
Smell of vomit – The bathroom or the person may smell like vomit. They may try to cover up the smell with mouthwash, perfume, air freshener, gum, or mints.
Excessive exercising – Works out strenuously, especially after eating. Typical activities include high-intensity calorie burners such as running or aerobics.
Hypnotherapy can really help you end bulimia!