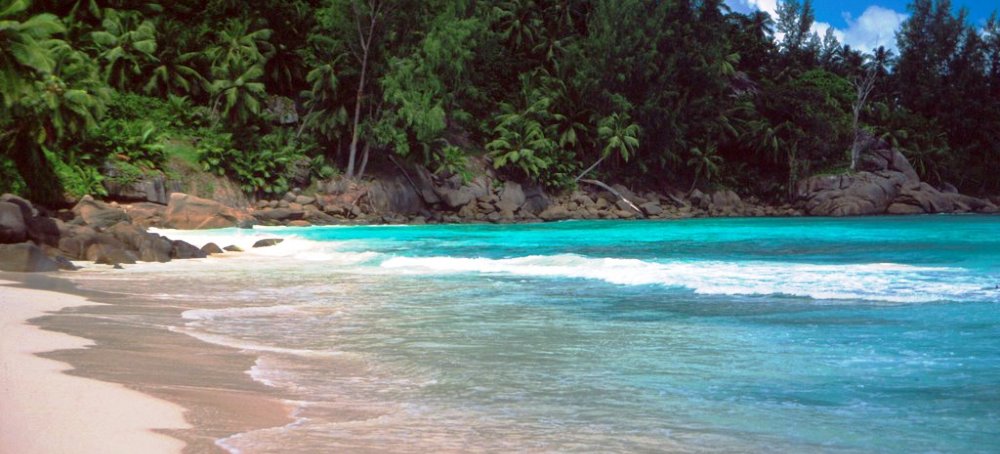 CHEATING / INFIDELITY
Beach Hypnosis… You just realized that your spouse or partner has been unfaithful and cheated on you. The news of the infidelity has hit you like a ton of bricks. You have hope that your relationship can survive your spouse or partner cheating on you, but you still feel sick inside when you think about the affair. You probably want to know why your partner cheated, but there is no simple answer to why someone becomes unfaithful. It could be a symptom of other problems in your marriage, it could relate to something in your spouse's past, or it could be totally unrelated to you or to your marriage. You may never truly know why it happened.
Here's what you can do to get beyond the hurt, forgive your unfaithful spouse or partner, and save your marriage or relationship (if you so desire):
Don't try to make sense out of nonsense. Rationalizing your cheating partner's behavior or sympathizing with him/her is pointless. It is never OK to go outside of your relationship to solve problems within a relationship. It's not your fault.
Remember that it is better to be healthy alone than sick with someone else.
If your partner wants back in, he/she will have to earn his/her way back into the relationship. Renegotiate the relationship in a way that works for both of you.
There comes a point in time where you may have to draw a line and say, "That's it, I'm done. I'm not mad at you. I withdraw my feelings, I withdraw my emotions. You just go do whatever you're going to do because I'm not going to live like this anymore."
Don't stay together for the children. Remember, kids would rather be from a broken home than live in one. They're much better off with one well-adjusted, happy, thriving parent, than they are with two who are cheating, lying, fighting, and living with stress and pressure.
If there was a child born of the infidelity, understand that your spouse will forever have a relationship with that child's other parent. You have to make the decision about whether you can resolve to be part of that or not.
Ensure that your partner ends all contact with the person he was cheating on you with. That means no calls, no contact, no Facebook notes, etc. Should your partner refuse, it's time to call it off.
Do not, whatever you do, try to carry on as though nothing has happened. Your partner had an affair and you can't have that as the white elephant in the room.
Talk to your partner about the affair. Why did he or she do it? What was missing from your relationship? What did he or she gain from cheating if anything?
Don't take the blame for the cheating – it's easy to look at ourselves and pick apart the flaws we see in our relationship, but you were not the one who decided to cheat, so resist the urge to change yourself. The relationship, yes, but you? No.
Begin to rebuild the trust that was broken when your partner cheated. One of those ways is to insist that he allow you to pry a bit into whatever he's doing. Accounting for his actions until you feel secure is one of the ways to gain back the trust.
Don't take it out on the person your partner cheated on you with. While it may be easier to be angry at "the other woman," that person is not the one who broke your trust.
Allow yourself to be open with your partner about your feelings about the relationship, the affair, and the aftermath. It may feel uncomfortable and like you're rehashing old topics, but it's vital to be honest.
Start slowly rebuilding your relationship and sex life, seeking the love and passion you once had. Go on dates. See movies or dinner together. Hold hands. Romance each other.
Don't expect to 'get over this' easily. Infidelity hurts terribly, so allow yourself to grieve that loss of innocence, and be patient with your feelings. This was a major violation of trust.
Don't be afraid to say goodbye if you can't actually trust your partner or if he isn't bothering to work on your relationship. A relationship is based upon mutual respect and if your partner isn't willing to give you that, it's time to hit the road.
Feelings are neither right nor wrong. Accept that your feelings of rage, uncertainty, shock, agitation, fear, pain, depression and confusion about having an unfaithful spouse are normal.
Take care of yourself. You may have some physical reactions to the infidelity such as nausea, diarrhea, sleep problems (too little or too much), shakiness, difficulty in concentrating and not wanting to eat or binge eating.

FAMOUS PEOPLE WHO CHEATED ON THEIR PARTNERS
Madonna cheated on her husband Guy Ritchie.
After being married for 25 years Arnold Schwarzenegger cheated on his beautiful wife Maria Shriver with their ugly cleaning lady Mildred Patricia Baena. Arnold and Mildred even had a baby boy together. Keeping her dignity and pride, Maria divorced Arnold.
The former President Bill Clinton cheated on his wife Hillary with Monica Lewinsky.
Prince Charles cheated on his beautiful wife Diana with the ugly Camilla Parker.
Ashton Kutcher cheated on his beautiful wife Demi Moore.
Hugh Grant cheated on his beautiful girlfriend Liz Hurley with an ugly hooker.
Jude Law cheated on his wife Sienna Miller with the babysitter of his children from his previous marriage.
Mario Lopez cheated on his wife Ali Landry after being married only 2 weeks. She divorced him.
Kim Kardashian cheated on her husband Kris Humphries with Kanye West after being married only 72 days. She is now married to Kanye West.
Tiger Woods cheated on his beautiful wife Elin Nordegren with 19 women during 5 years marriage. As a result, she divorced him.
Brad Pitt cheated on his wife Jennifer Aniston.
Jesse James cheated on Sandra Bullock . As a result, she divorced him.
Ethan Hawke cheated on his beautifil wife Uma Thurman with their babysitter. Later he married the babysitter.
Mel Gibson cheated on his wife Robyn Moore after 26 years of marriage. As a result, she divorced him.
James Cameron cheated on his wife Linda Hamilton.
Eddie Fisher cheated on his wife Debbie Reynolds. Later they divorced. Reynolds and Fisher wed in 1955, but got divorced four years later after Fisher fell for Elizabeth Taylor.
Meg Ryan cheated on her husband Dennis Quaid. Later they divorced.
LeAnn Rimes cheated on her husband of seven years, Dean Sheremet, with actor Eddie Cibrian. LeAnn and Eddie two are now married.
After more than seven years of marriage, Ryan Phillippe and Reese Witherspoon divorced amid rumors that Phillippe cheated with his "Stop-Loss" co-star Abbie Cornish in 2006.
Kobe Bryant cheated on his wife Venessa with many women. Later they divorced.
Kristen Stewart cheated on her husband Robert Pattinson.