WEIGHT LOSS

Beach Hypnosis…  99% success rate. Lose weight, hypnotic gastric band, weight loss, diet hypnosis (757) 577-2002
Hypnotherapy really helps you lose weigh without ever being hungry.
Celebrities who lost weight with hypnotherapy: Celebrity chef and cookbook author Nigella Lawson, singer and former Spice Girl member Geri Halliwell, model Sophie Dahl, former Philadelphia Eagles coach Chuck Clausen and Sarah Ferguson, Duchess of York…
This Young Lady lost 25 Lbs. with hypnotherapy… SO CAN YOU!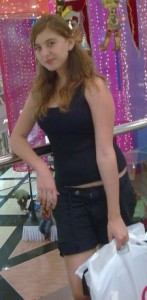 Craziest things people do to lose weight
Some people just do the craziest things to lose weight. Please do NOT try any of these crazy diet ideas. It is very dangerous!
You don't have to eat cotton balls! That's right; it's exactly what it sounds like. Models dip cotton balls in orange juice and eat them until they feel full. It is a very unhealthy and dangerous way of trying to lose weight.
You don't have to do a 'K-E Diet' which consists of running a feeding tube through your nose that gives you just enough of a feeding solution to keep you alive and eat away fat in a very short amount of time. People who are on this crazy diet plan have to wear the tube and carry the bag of feeding fluid with them.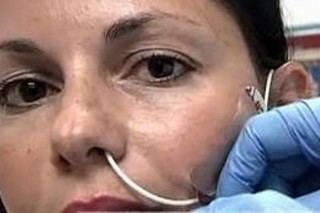 You don't have to swallow Tapeworms! The tapeworm diet involves swallowing a live tapeworms and letting them eat the food for you. It may lead to weight loss but there's an equally good chance of it leading to malnutrition, diarrhea, anemia and organ damaging cysts. If you are still not grossed out by the disgusting-looking, creepy, wiggly, ribbon-shaped parasites living inside you and laying million of eggs, then do note that worms crawl in, the worms crawl out…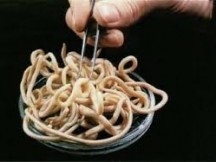 You don't have to have a plastic mesh surgically sewn onto your tongue to make making eating solid food painful like Marlene Beltran and Lysander Lanuza, to lose weight.
.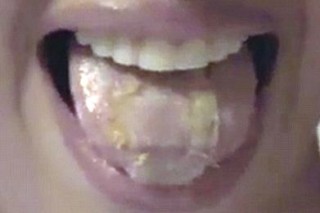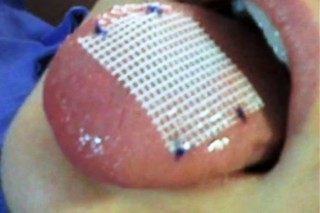 Weight Loss by Sharon G, from Virginia Beach, Virginia
Megan, I hope you know that I think of you as one of God's angels on earth to watch over and support me. I am so glad I found you. Whenever I see your beautiful comments on Facebook, and see your smile, I can't help but smile. You are a positive energy for me.
Weight Loss by James L, US Army Major from Chicago
Hi Megan, I am doing well with your suggestions. Appetite is much more manageable, drinking a ton of water, and work out instincts are sharpened. As a whole family we eat vegetable rich and less fatty meals now. Thankfully, the technique you taught me for self-hypnosis has served me well in several situations — some involving eating but others have helped me show more patience at work and at home. All in all, have done well with drinking lots of water. I hear the way you poured it, and am ready for a tall glass of cool, clean water. I can't thank you enough for helping me accept the need to drink lots of water, exercise regularly and move forward in my life with much more confidence in how I look and feel as I move! Thank you for you help! I am down 17 pounds … Your lifelong fan, James L, US Army Major from Chicago
Weight Loss by Andrew T from Williamsburg, Virginia
Occupation/Title – Hospital Administrator
What was your problem? I had tremors in my foot, couldn't sleep at night and weight loss.
How long have you had this problem? Tremors – 1 year, weight loss – a life long struggle
How did problem affect your life?
The tremors made it difficult to stand, walk, or get/stay asleep. I have always had a weight problem as long as I can remember.
What have you tried to fix this problem prior to seeing Megan?
I have tried every diet known to man. I have lost and gained/regained weight more times than I can remember.
How did your life change after your sessions with Megan?
Megan helped me to see weight loss in a different way and given my tools to work through issues. I lost 16 pounds in 9 weeks. I have been able to maintain the loss and continue to lose weight slowly. I feel so much better after Megan's sessions. She treated me as a whole person, not just by my symptoms. I have learned relaxation techniques that have helped immensely with my ability to fall asleep and stay asleep. The tremors turned out to be a medical condition and are being treated effectively.
Weight Loss by Mary A from Chesapeake, Virginia
Good News; No Fast Food, No Ice Cream, No Chips, No Candy, No Fried Foods, and Only Water. I eat a protein bar for breakfast, and then a salad and soup for dinner with plenty of water. I can't drink anything but water. I've cut out all fattening, greasy foods. The thought of fast food, greasy and fatty foods makes me want to gag & vomit. Ice Cream is no longer a concern; I can't even go near it. Right now I'm living off water, Ensure Meal Shakes and Protein Bars to get through each day. And use my Tread climber every morning. I've been losing about 5 lbs a week.
I know that I came to you for weight loss, but I also feel better emotionally, I've been freed from my guilt from my past. Thank you so much for all your help. I really appreciate all you have done for me.
Weight loss by Anne from Virginia Beach
I have never written a testimonial before and for many reasons. But this one came to me very easily. I have struggled most of my life with weight issues and more recently with stress and anxiety. I am a mother, a wife, and a teacher. In these roles it is so easy to put myself last and let these issues take over my life. I bought into every diet program and book the industry has to offer only to feel like a failure as a result. Not only did I buy into diet programs but I also bought many self help books that I thought would be the answer for me. The books got dusty- I was not changing. One day I realized that maybe I needed to kick my self-sabotaging bad habits by changing from the inside. I looked into hypnotherapy on line and found Megan. It took me several weeks to get up the nerve to call her, but when I did I knew I was on the right path. It was like talking to an old friend. She made everything so easy and comfortable. I finally felt proud of myself for taking this positive step toward self improvement. I found my first session incredibly relaxing. I laughed, cried, and when I got home that night I wanted to exercise and did! Megan gave me daily strategies to use that truly work for me. I am not going to say that it doesn't take effort on my part as I am losing this weight- it takes work every day. However, I feel like a heavy burden has been lifted off of me. I don't walk around beating myself up and taking everything so seriously. I am calmer and I laugh more. I know that I am working toward a goal that is absolutely attainable. I feel like I have walked out of a dark room. The best part is that I am making healthy choices everyday. I want to take care of myself. Thanks Megan- you are my angel!
Weight loss by Kathy D from Hampton
I was struggling with my weight. I tried every diet out there and none worked. I was so frustrated. Then one of my friends recommended Megan to me. I made an appointment to see her. I have to tell you that Megan is outstanding, she is super. I achieved my desired goal weight only nine weeks after my first session with her. That is a miracle. Now I recommend her to all my friends and everyone else out there who is struggling with their weight.
Weight loss by Chris P from Suffolk
After retiring from the Navy I started to gain some weight and my wife did not like that. I tried a few diets but had a very hard time sticking to it. I knew that I had to eat healthy and exercise but just couldn't do it. My main problem was that I was bored and didn't have the motivation to get out of the house do things and exercise. I heard from many people that they lost weight through hypnosis. When I heard that the Navy started to use hypnosis for stop smoking, I knew that hypnosis had to be effective. I searched online and found Megan. She patiently answered all of my questions, explained the whole procedure and what to expect. I have to say that her fee was also very reasonable. After the first session I bought my first exercise machine. I am back in shape now and feel great. Also, I am not bored anymore because I joined to a local animal shelter as a volunteer.
Weight loss by Brittney D from Norfolk
This is another weight loss testimonial. I don't really have an exciting story to tell. I was searching on line when I came across Megan's website. When I read about her being such an animal lover and volunteering at the animal shelters I had to choose her. I am glad that I did. She is wonderful. Yes I lost all the weight.
Weight loss by Dr. M from Virginia Beach
My name is Paul. I am a doctor. I heard about Megan from her primary care physician I went to see her to lose some weight. As a doctor I knew that I should eat healthy, drink lots of water and exercise. That's what I tell my patients but due to a lack of motivation, it is not easy to do. Some of us (yes, even doctors) don't always have strong will power. I was impressed with Megan's professionalism. As a doctor, I knew that losing weight takes time and effort on my part. She told me that my success will depend on my willingness and that she doesn't have a magic wand to make my extra weight go away overnight. I think she has the magic wand. There is something angelic about her as she was a born hypnotherapist. I eat and drink healthy now and exercise at least one hour every day. Losing weight is a lengthy process and needs consistency and patience. It took some time, but I lost the extra weight. Megan is a great person and a great hypnotherapist. She is kind, sincere, knowledgeable and experienced. I recommend her to my patients now for weight loss, cigarette cessation and anything else they might need help. By the way, her price is pretty affordable.
Weight Loss by Mark T from Virginia Beach
Dear Megan, again it was a pleasure to meet you. You have a special glow that put me at ease. What a great session it was… such a feeling of being renewed. I lost 12 pounds (yeah) since last 3 weeks after 2 sessions. I look forward to seeing you again. Thank you Megan and have a great day.
Weight Loss by Erin M from Virginia Beach
It was a wonderful experience. I have been doing very well. After the session I immediately went to Rite Aid and got some water and I stopped at the grocery store and got some healthy snacks and whole fruits and veggies. I go to the gym now. I take lunch to work and drink all my water before I get off from work. Oh, and I eat breakfast. How cool is that? I'm very exited to see what the next month will bring. I keep thinking about the 115 lb. I'm very excited and not giving in to temptation. Ohhh…. Today they had an ice cream social at work. And I turned down ice cream cake. I see myself toned and fit and ice cream will not get me there. I was so proud of myself. I lost 4 lbs last week after just one session…